Julia Safin
ICON designer shares her favorite places in London
Julia Safin is the founder and designer for ICON fashion brand and our trusted London insider. Since the brand was launch 12 years ago, the company has developed into a well-known international luxury brand. Jilia shared with us her favorite places in London.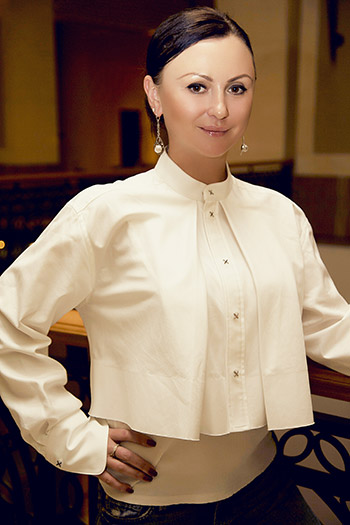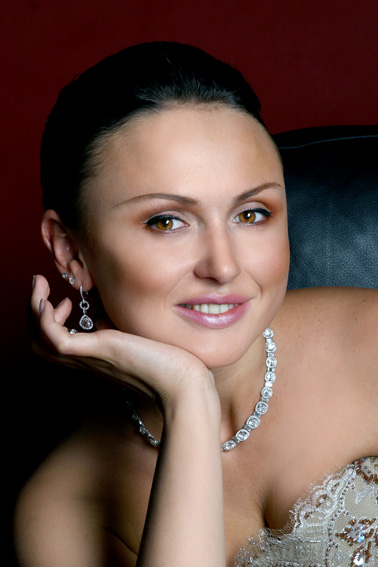 IN FOCUS
London is my home, I moved here when I was 18 to study and since that moment I fell in love with this city. It can give you all kind of experiences: cultural, gastronomic, introduces you to art and fashion.

During 18 years in London I have lived in different areas. But I truly love only two –Hampstead and Notting Hill. Hampstead is more of a country side, with parks and beautiful sights, very calm and peaceful. Best schools are in this area or close by. I love the infrastructure that every area has here. Sometimes you don't have to travel to central london for days, because everything you need is just round the cornor: small fish and meat markets, boutiques, galleries, cinema and restaurants.
FOOD
My favourite place for Sunday lunch with my family and friends is a gastropub Old Bull and Bush. It has a very cosy atmosphere and delicious food.
For dinner we often go to a famous Japanese restaurant Jin Kichi. We are lucky to have it in our area as it's one of the best Japanese places in London. It is very small and therefore difficult to her in to.
However, if we want to go out we of course go to central areas, such as Mayfair. It has a concentration of the trendiest and very expensive restaurants in London. The last two obsessions of mine are Quatro Passi and Assunta Madre. Amazing Italian places. Quatro Passi is more of a posh place where you have to dress up and they have a nice bar downstairs for later hours.
Assunta Madre is more casual and cosy, but it has a nice buzz and a very cool crowd. The food is amazing in both restaurants. I have to say, for me it's important when a place has a good buzzy atmosphere with fashionable crowd but if the food is not good I just won't eat there.
When I have business related meetings I prefer to go to Members only places , in most of them u are not even allowed to use mobiles. My favourite ones are Harry's bar and George.
For late and fun nights we go to a new place called Refifi. It's small and also only for the members. The food is great and you can listen to a life music by the fireplace.
SHOP
Notting hill area is very fashionable: full of shops, organic cafés, famous pubs and art galleries. You can easily run into Stella McCarty with her kids strolling around.
The shopping is super cool here. There are many small boutiques carrying not very famous young designers . I love to search for the new brands and mix them up with my own.
There are a few good multi-brand shops in London, one of them –Matches. The other two are Browns and Joseph. I love to shop in Harrods, because they do private shopping called–By appointment. All you have to do is to point out the thing that u like and it will be sent to –By appointment. After you have chosen enough you just go to their private area and try everything on in one go.
ART
One of the best galleries of course are the National Gallery in Trafalgar Square, Tate Modern and Saatchi. Art events inspire me a lot . The just loved the Paul Klee exhibition at Tate Modern. It gave me great ideas for the fabric design.
BEAUTY and SPORT
Regarding the salons, i love Linda Meredith (Knightbridge area), they do amazing oxygen facials. Also Ivon Martin salon is on my list in Maida Veil area, they do the best facial massage. Both of these places are really small but very famous among English celebrities. In Linda Meredith the whole reception is covered in fotos of the famous people saying thank you to her. For yoga i go to Try yoga in Primrose Hill and for personal training to Matt Roberts. I hate huge fancy gyms. Matt Roberts is small and you can only exercise with a private trainer. Every thursday i work out with Melany S from Spice girls.
FAMILY TIME
My weekends are simple –i spend them with my husband and our kids. We go to the park, ride the bikes or invite friends over for the bbq.
If we decide to go out for lunch, we choose the Bull and Bush , an amazing gastro-pub i mentioned above.
SOCIAL LIFE
There are too many events in London, but i only go to a few: Fantasy Ball (supported by Steven and Asya Webster) and a White Tiara Ball (hosted by Elton John at his house), sometimes Ascot or Goodwood.
Tags: Julia Safin